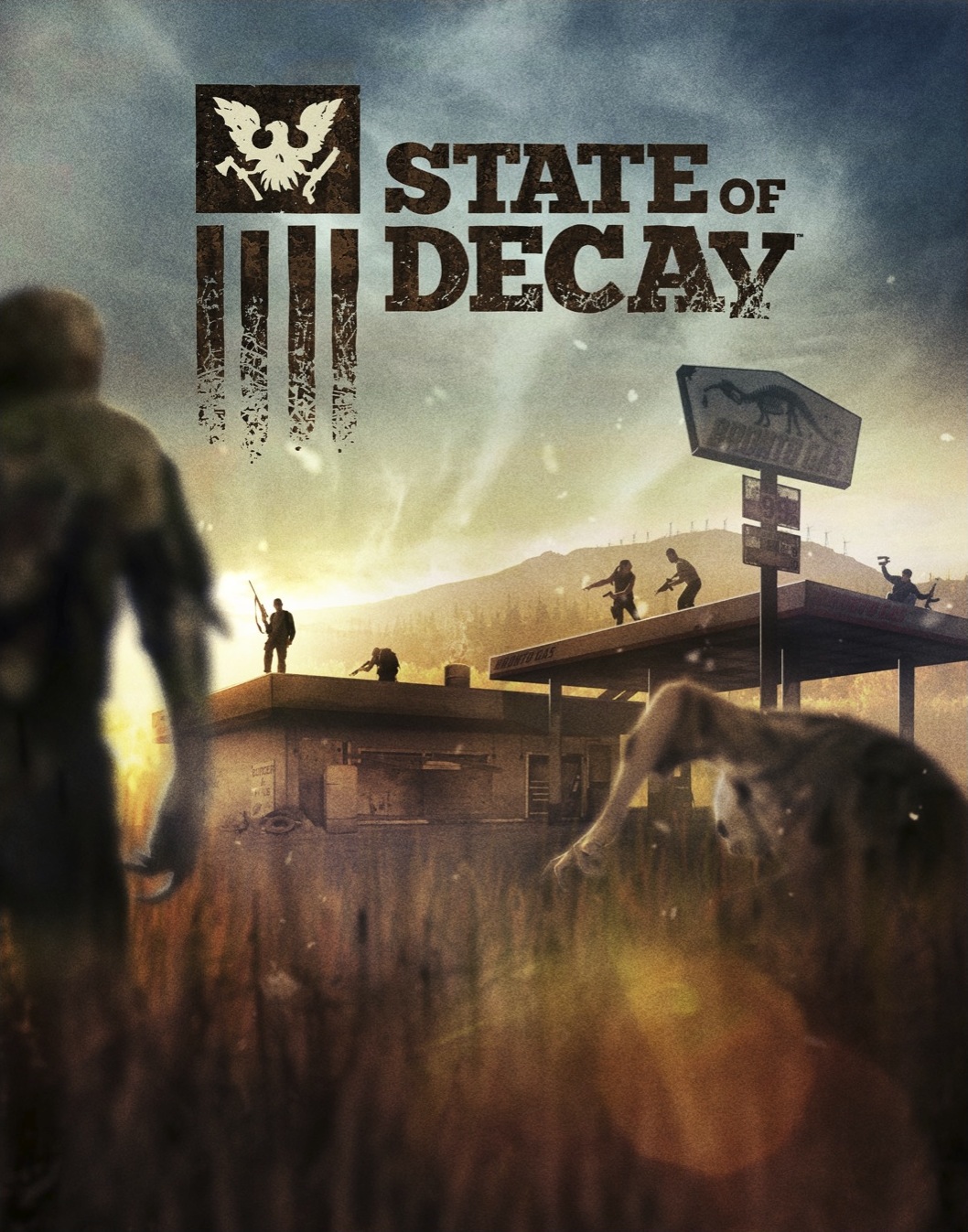 Plataforma: PC | ISO | 1.79 GB | Medicina Incluida | Idiomas: Español, Inglés*, Francés, Italiano, Alemán (*Idioma con localización de audio) | Tipo: Contenido descargable (DLC) de State of Decay (Incluido) | Desarrollador: Undead Labs | Distribuidor: M1cr0s0ft | Género: Acción, Shooter, Aventura (Terror)
Has sobrevivido a State of Decay. Ahora debes continuar por tu cuenta y crear tu propia historia.
Embárcate en una campaña sin fin con un desarrollo de acción basada por completo en tus propias decisiones. Consigue puntos mientras te enfrentas a la amenaza constante de los zombis y compite con supervivientes de todo el mundo. Completa retos para desbloquear nuevos héroes con habilidades y armas únicas.
Cuando más te adentres, más difícil será. Todo depende tus decisiones.
INCLUYE:
State of Decay MAIN GAME
State of Decay – Breakdown EXPANSION
REQUISITOS:
MINIMOS
Processor: Core 2 Duo 2.4GHz (E6600) / Athlon 64 3400
Memory: 2 GB RAM
Graphics: GeForce 9600 GSO / Radeon HD 2600 XT / Intel HD 3000
DirectX: Version 9.0c
RECOMENDADOS
OS: Windows 7 / Windows 8
Processor: Intel Core i5 series or equivalent
Memory: 2 GB RAM
Graphics: GeForce GT 240 / Radeon HD 4750 /
DirectX: Version 9.0c
INSTALACIÓN:
ESPAÑOL:
1.- Montar o grabar la imagen ISO "sr-sodbreakdown-by-seelej.iso".
2.- Instale el juegO pero no lo inicie.
3.- Copie el contenido de la carpeta "SKIDROW" (esta dentro de la ISO) en "C:\Program Files (x86)\Microsoft Studios\State of Decay - Breakdown" y reemplace.
4.- A jugar!
5.- Apoya a los desarrolladores de juegos. Si te gusta, compralo.
Nota1: Utilizar "Launcher.exe" para definir el idioma del juego.
Nota2: Se incluye tanto el juego "SoD" como el DLC "Breakdown".
==========================================
ENGLISH:
1. Unpack the release
2. Mount or burn image
3. Install
4. Copy the cracked content from the SKIDROW folder and into the main install folder and overwrite
5. Block the game in your firewall and mark our cracked content as secure/trusted in your antivirus program
6. Play the game
7. Support the companies, which software you actually enjoy!
Use Launcher.exe, included with the cracked content, for setting the language of your choice.
This edition of the game, is completely standalone and includes all DLC currently released.
Includes the following:
State of Decay MAIN GAME
State of Decay - Breakdown EXPANSIÓN