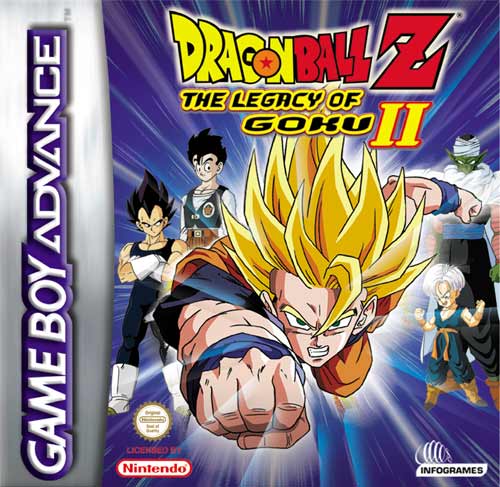 Dragon Ball Z: The Legacy of Goku II es un juego de acción/RPG para la consola Game Boy Advance. Se basa en el anime de Dragon Ball Z. Es el primer y único juego de Dragon Ball Z que fue completamente hecho en America y luego lanzado en Japón. Este juego es la secuela de "Dragon Ball Z: The Legacy of Goku".
El juego cuenta con un modo historia, y cuenta la historia de la Saga de Cell en su totalidad.
Goku y compañía vuelven de nuevo a nuestras GBA con la intención de volver a salvar al mundo. Esta vez tendrán que pararle los pies a unos androides con ansias de destruir el mundo, y acto seguido, acabar con uno de los mas poderosos enemigos de toda la saga: CELL.
Titulo: Dragon Ball Z the Legacy of Goku 2
Idioma: Español
Tamaño: 6mb