Age of Empires II: The Age of Kings (usualmente abreviado AOE2 o AOK) es un videojuego de estrategia en tiempo real para computadoras personales desarrollado por Ensemble Studios y distribuido por Microsoft Games.
La historia del juego está basada en la Edad Media, tras la caída del Imperio romano.
El jugador dispone de 13 civilizaciones que existieron en aquel período histórico, y debe encaminarlas para formar un vasto imperio y conquistar otros pueblos.
En The Age of Kings, el jugador puede elegir entre 13 civilizaciones. Cada una tiene un perfil diferente, con fortalezas y debilidades propias basadas en el modelo real de las civilizaciones. Cada civilización tiene también algunas unidades únicas (buques y guerreros), con nombres más o menos históricamente precisos, por ejemplo, el mameluco de los sarracenos.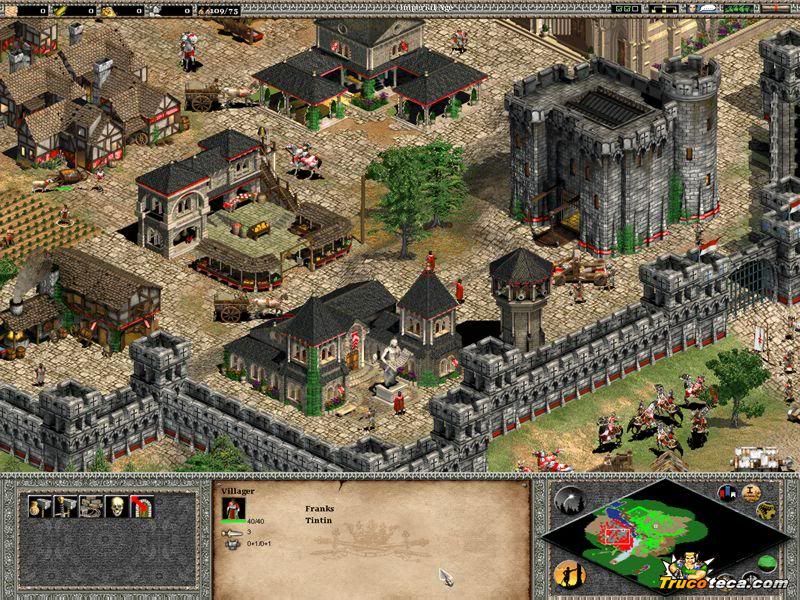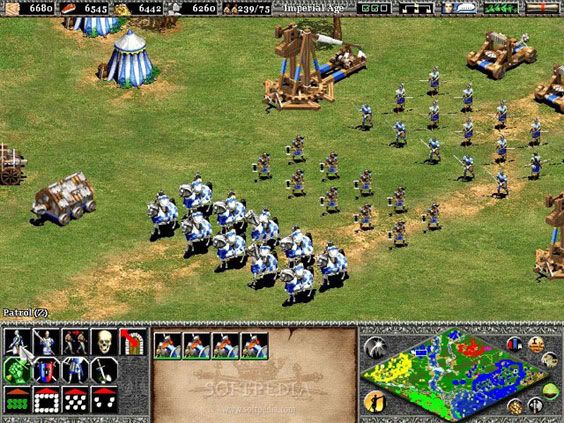 El juego está en español y el archivo es un instalador
Requisitos del Sistema:
-Microsoft® Windows® 95/98/Me/XP/VISTA/7
-Un PC con un procesador equivalente a 166 MHz o superior
-32 MB de memoria RAM de sistema
-200 MB de espacio disponible en el disco duro, 100 MB de espacio disponible en el disco duro para archivos intercambiables
-Super VGA con 2 MB de memoria de video
-Para el audio se necesita una tarjeta de sonido, unos altavoces o unos cascos
-Microsoft Mouse o un dispositivo señalador compatible
-Un módem de 56.6 Kbps o superior para poder jugar online
Instalación:
1-Extrae el instalador el cual se encuentra comprimido en el archivo winrar "Age Of Empires II Full"
2-Elije la carpeta donde instalar el juego.
3-Espera mientras se instala.
4-Busca la carpeta donde se instalo y crea un acceso directo del archivo empires2.exe.
5- Listo, a disfrutar.
P.D: Los Usuarios de Windows Vista/7 deberán descargar este archivo el cuál permite ejecutar a la perfección el programa sin problemas de imágen, esto se debe a el componente AERO que perjudica la calidad de imágen del juego, lo que hace este archivo es deshabilitar el explorador de windows.
Cuando se descarga se deberá copiar el archivo Age Of Empires II.bat en la carpeta donde instalaron el juego, ese archivo va a ser su acceso directo.
Esta 100% probado y está analizado con Avast Internet Security.